Miral, Abu Dhabi's leading creator of immersive destinations and experiences, today announced the launch of its robust Corporate Social Responsibility (CSR) strategy for the group, focused on creating positive impact across society. Inspired by its long-standing commitment to the people and communities it serves, the strategy will launch and implement over 80 economic, social and environment initiatives and programmes over the next two years, across the business and all the Group's subsidiaries – Miral Experiences, Miral Destinations, Yas Asset Management.
Mohamed Abdalla Al Zaabi, Group CEO, Miral, commented: "Miral has always been committed to creating world-leading experiences that not only accelerate the realization of the Emirate's tourism growth and contribution to the industry's ecosystem, but also to have a positive impact on the communities in which we operate. With the launch of this new group strategy and framework, we are underpinning our commitment, making it integral to how we operate and ensuring that we are taking crucial action across our entire business, to benefit three key groups – people, community, and the environment – helping to achieve our long-term goal of sustainable development. By aligning our focus areas with the United Nations Sustainable Development Goals, we can help establish and promote Abu Dhabi's leading position as a global destination in eco-tourism and sustainable tourism."
In the last few years CSR has seen increasing relevance to businesses and stakeholders across the world. In the UAE, the CSR UAE Fund was formed in 2018 with the vision to establish the UAE as a global leader in Corporate Social Responsibility. As such, Miral has developed its group strategy to focus on contributing towards society and the environment through innovative and sustainable community interventions, closely aligned with the United Nations Sustainable Development Goals and overseen by a dedicated steering committee. Over the next two years, Miral Group will aim to become a more socially responsible organization by promoting, supporting, and implementing more than 80 strategic and transformative initiatives for the communities in the areas it operates, underpinned by robust measurement mechanisms for continuous improvement.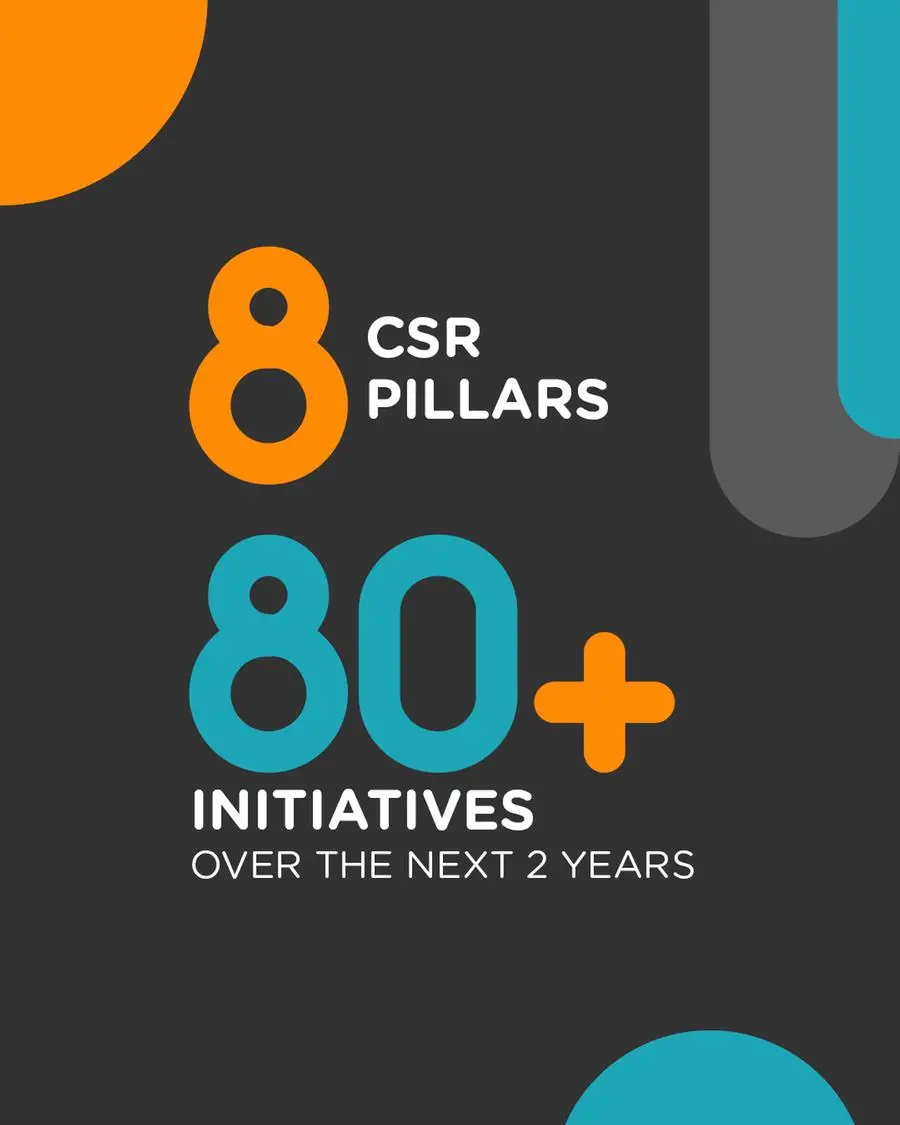 The group strategy is devised under eight key pillars which directly align with the UN Sustainable Development Goals – Skill Development & Livelihood, Education, Social Welfare, Health & Wellness, Promotion of Sports, Arts, Culture & Tourism, Environment and Animal Welfare. These pillars are also aligned with Miral Group's brand pillars which it launched along with its new visual identity in October last year – people, the importance of the commitment and passion of Miral's employees to bring to life its ideas and how Miral is dedicated to their development; community, how Miral's experiences and destinations positively impact the communities and cultures it serves; and environment, reflecting how Miral considers the environmental impact of its destinations and experiences and balances growth with a sustainable future.
Miral Group will continue to announce and launch new initiatives under its group CSR Strategy over the coming months as well as key progress milestones. Guided by its ambition to be a customer-centric, progressive, and efficient organisation, beyond its group CSR commitments Miral's strategy for the next five years will be fuelled by its focus on continuing to grow and develop Yas Island as a successful destination as well as delivering new leisure and entertainment destinations and ventures that generate sustainable value, while contributing to the diversification of Abu Dhabi's economy.