WebEngage, a leading full-stack Retention Operating System, today announced its partnership with Dubai-based full-funnel marketing consultancy Team Red Dot. The partnership will enable Team Red Dot to provide its clientele with retention-marketing services by leveraging WebEngage's full-stack solutions suite, which has garnered a reputation for best-in-class customer engagement, data analysis, and personalization across the GCC region and beyond.
"Studies suggest that a mere 5% rise in customer retention rates can increase profits by 25–95%. Our partnership with WebEngage gives our clients access to a comprehensive acquisition and retention stack that facilitates meaningful interactions with customers throughout their journey, using real-time data, insights, and campaign activation. This capability is a valuable addition to our growing full-service offerings. The strategic partnership with WebEngage is a testament to our ascendency in media and advertising," said Prashant Lodaya, General Manager, Team Red Dot.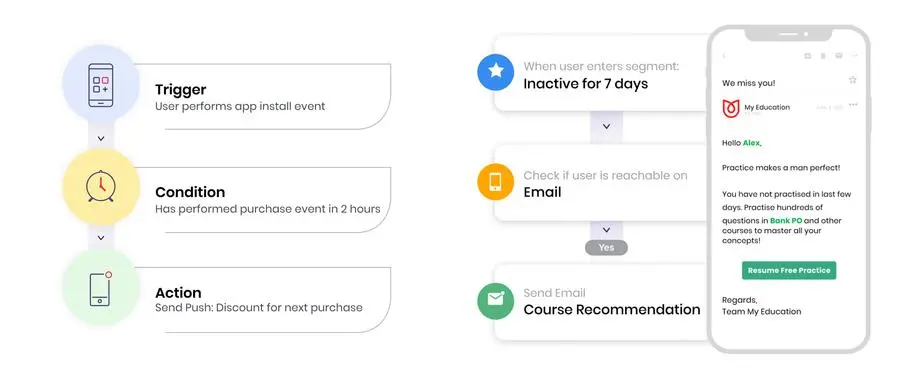 Team Red Dot's core offerings, including integrated media planning & buying offering, performance media, lead generation & programmatic advertising, will benefit tremendously through the interplay with WebEngage's Retention Operating System. WebEngage helps identify high-priority customer segments with RFM modelling or create on-demand segments based on customer personas and behaviours in real-time. Add to it, Team Red Dot's capabilities in using actionable data insights to run targeted & personalised marketing campaigns is a win-win for marketers. Marketers looking to onboard new customers, or looking to reactivate silent customers can simply automate campaigns across their customers' lifecycle with WebEngage's marketing automation. All this is made simple using the journey builder using drag and drop triggers, actions and conditions to create custom journeys & activate campaigns.
Previously, customer engagement strategies aimed at increasing retention rates were largely supported by third-party data. Lately, digital-forward brands are enriching their first-party data to optimize customer engagement. As the cost of customer acquisition continues to rise in the digital age, digital-first businesses must prioritize customer lifetime value by improving engagement programs and leveraging behavioural first-party data to target customers directly, reducing dependency on third-party cookies. WebEngage specializes in harnessing first-party behavioural data, developing insights, and driving personalized engagement — all adding to retention & therefore higher customer lifetime value.
"The partnership with Team Red Dot is part of our ambitious goal to be synonymous with marketing technology across sectors. Team Red Dot's clients will soon attest to the feasibility of retention-led growth. Likewise, irrespective of sector, customer retention is becoming the holy-grail for marketers to pursue. However, it requires cutting-edge data and automation platforms, personalization engines, and omnichannel campaign orchestration systems, which we are proud to offer under a single, full-stack model," explained Luis Kashyap, Global Director of Partnerships,WebEngage.
Over 800 brands across the globe swear by the full-stack solution's ability to optimize engagement strategies and retain customers. Since its entry into MENA, WebEngage has added over 60 new clients across sectors each quarter, making a compelling case for supremacy in the regional "MarTech" domain. WebEngage's association with Team Red Dot also exemplifies the growing cross-industry partnerships aimed at synergistic value creation in Dubai/Saudi Arabia.